This past week, I got the final bits of painting done. Gloss clear coated it to prepare the surface for decals. Applied some decals from various decal sheets such as the 1/144 Londo Bell set (warning labels), the 1/72 Ivanov from Macross Zero, and some random grim reaper decal from Samuel Decals – sticking with the whole "Grim" theme. Once the decals were set, another clear coat was sprayed over the decals to protect them, and a black enamel paint wash was applied. The gun saw a silver enamel paint wash; the first time I tried using a metallic/lighter color to panel line a dark painted mecha kit part. It looks ok I guess. But overall, I'm pretty happy with the kit. It would have been done sooner, but other project got in the way and I lost interest here and there.
Below is a picture of the stock Grim and my Grim in the middle of being modded.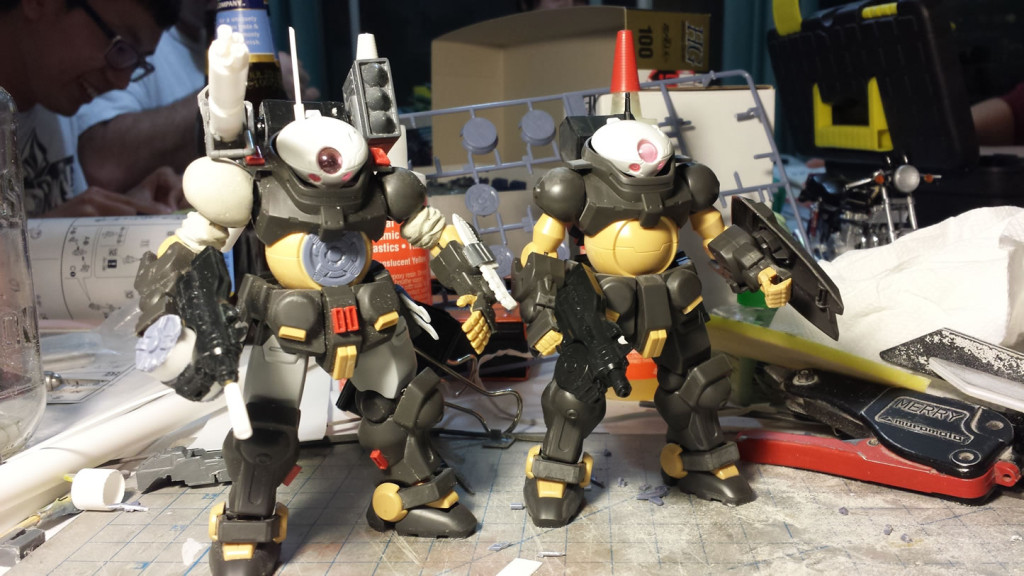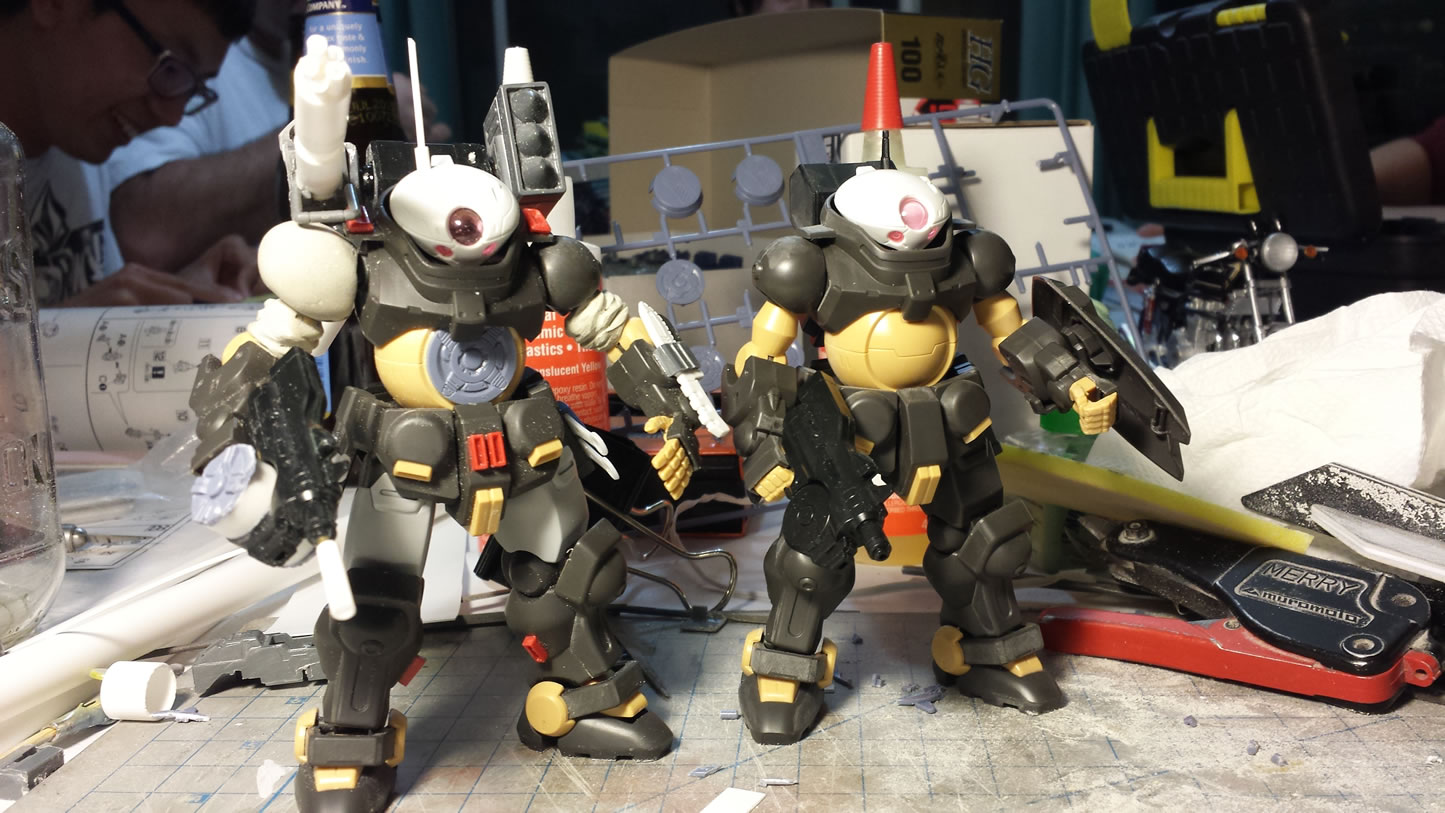 The list of mods:
Added white LED inside the head
Removed backpack antenna and added head antenna
Added underside detail to the side skirts
Modded side skirts to add weapon sheath for throwing knives
3D printed throwing knives
Added fuel tanks to the backpack
Added a backpack mounted rocket launcher
Added backpack mounted gatling gun scratch built with styrene and bashed with the Gundam OYW core fighter, also added grenade launcher element
Added details to the backpack main thrusters
Added spikes to the forearms
Added a sheath for the Grim's knife to the left forearm
Added epoxy putty to create an organic upper sleeve
Added epoxy putty to right shoulder to bulk up the shoulder
Added thruster verniers through out the kit, upper shoulder, codpiece, and lower legs
Cut out belly and replaced with underside mine piece from the MG Kampfer kit
Modified the rifle to add barrel and silencer as well as bulked up the magazine with styrene cylinders and more kampfer mine parts
Upper thigh areas were extended with styrene plastic by about 4 mm to give the kit a more balanced look since I felt it looked a little squat
Recasted the clear pink lens piece to create a clear piece that I tinted with alclad candy electric blue enamel
The purple parts were base coated with left over paint from the Z'Gok build, white was used as a shading tone, then alclad hot metal violet was sprayed to give the purple tone. The right shoulder used clear yellow instead of the hot metal violet.