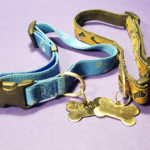 Ok, personal life post time, so if you're looking for something TGG, SCGMC, or Gunpla related; you may want to skip this one. This is about a part of my life that has been with me for the past 15 and a half years. And he's gone now. So this is my goodbye.
This is the very first picture I took of Hugo when I brought him home in early December 2003. He was born on October 27, 2003 and I had somehow found an ad for him by the breeder out near Lake Elsinore. THe breeder had actually kept him separate from his littermates as she was originally planning on having him become a show dog. He melted mine and Clementine's hearts immediately and we brought him home. I did not know that 13 years later, we would get Bob from this same breeder. Once home, his first order of business was to find something and drag it along the house.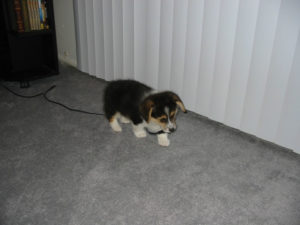 This is the very last picture I took of him late in the evening of March 23, 2019, still smiling because all his friends hes gotten to know over the years are within smell radius.