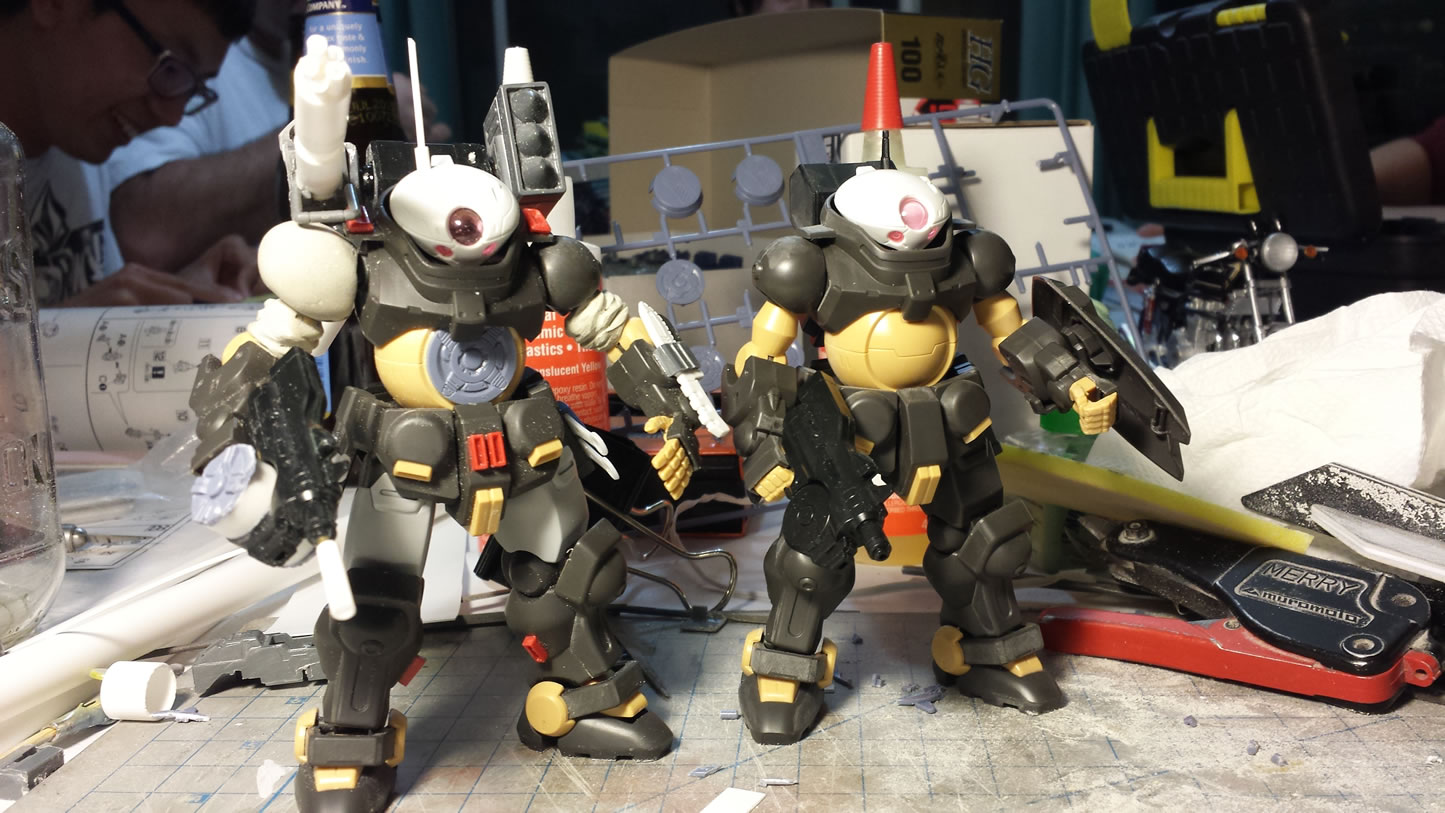 It has been a few months since I started up on this project and I've been getting a little work on it only at the monthly build gatherings. With Sena recently completed, I decided against starting up another figure project to focus on this one and just get the damn thing done. Prior to the Sena videos, I actually started using my cameras to capture the Grimoire build. I was still working out the set up that I think I've nailed down towards the end of the Sena series.
Here's what the kit looks like currently.
Here's the video for the head modifications as well as adding an LED to the head and wiring everything together.
More details about the current progression as well as the other video after the jump.