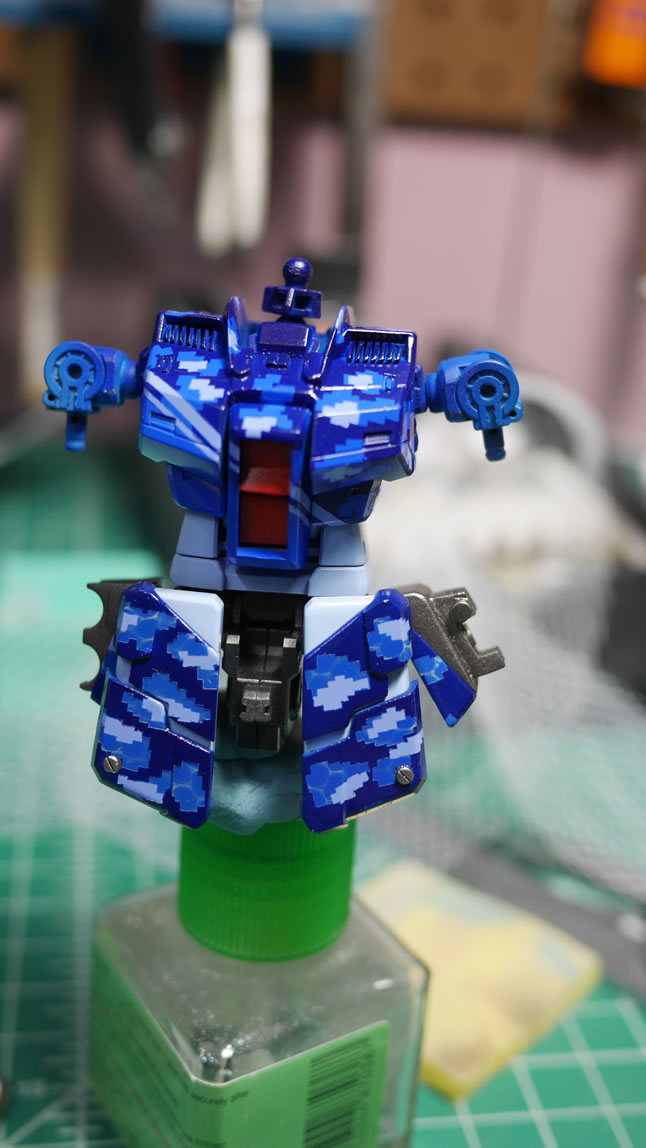 Work has me on travel a bit, and last week, I was in Ecuador, Guayaquil specifically. I did make a quick picture post of the skirts right after getting 90% of it painted up just as a quick teaser and to keep my motivation going. But I didn't really go into details about the process. So let us backup a little bit to before I even started throwing colors onto the kit and it was still being primed and sanded. The paint scheme I mentally pictured required a little bit of testing before I jumped right into spraying the parts and masking. In the past, not doing the proper color tests and just trying things have bitten me pretty hard on the ass. I mixed up several batches of colors and got to work on spoon testing.
When I was in Hong Kong in March; I picked up some metal templates; a square and a hex. Each template has 4 sizes, the largest on one side, then the other side is split into three sizes. The template is pretty nice for cutting exact size squares or hexs. Tape is just placed on the template, then I used a toothpick to run along the edges to press down the tape, and finally, run a brand new hobby knife blade along the pressed in grooves and I have my cut squares. A test spoon is painted with the first layer of color then the masking and paint scheme tests begin.
Fast forward the different levels of masking and I was satisfied enough with the results that I could proceed. The spoon test also showed me that I needed to change the masking technique slightly. But the important part of color matching worked, so progress continues on the actual kit after the jump.