Pick up this year's new limited run design "Greatness Awaits" for that playstation gaming gunpla building person in your life.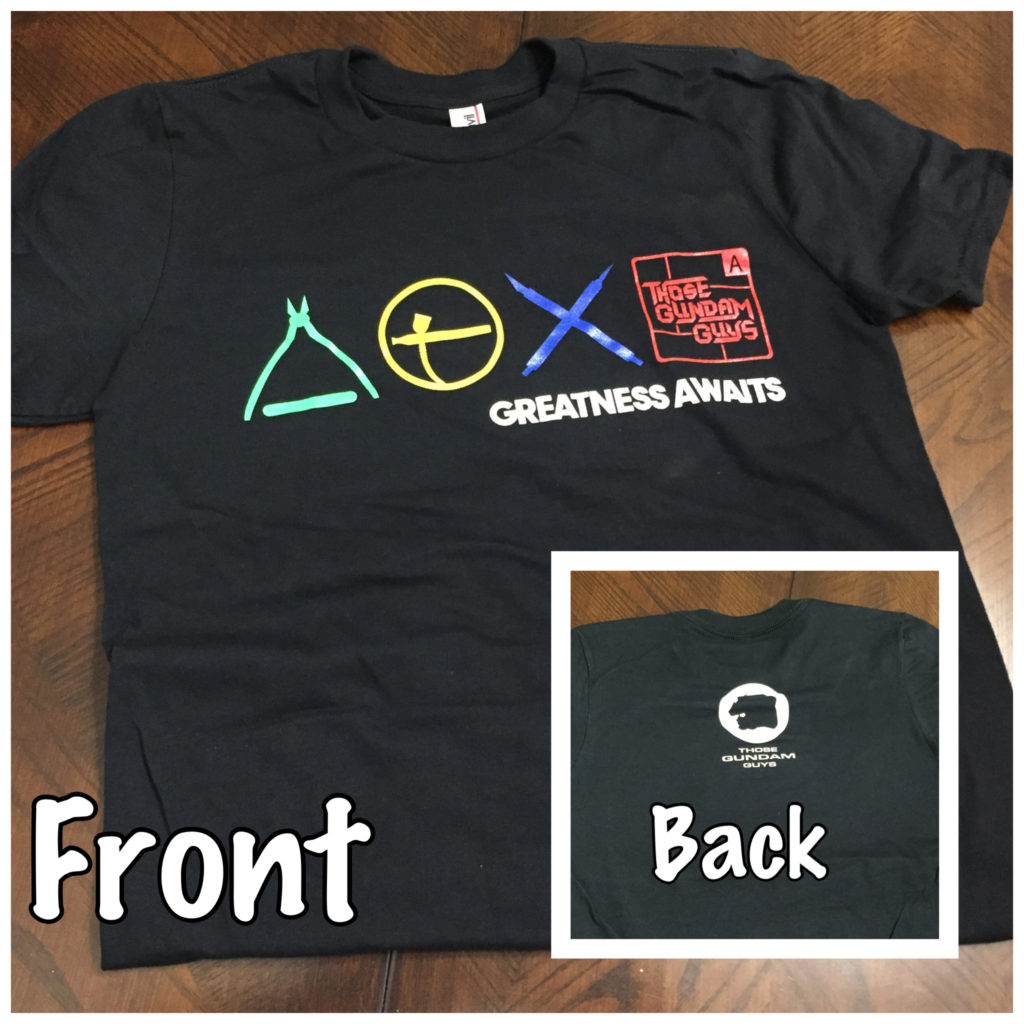 Also back by popular demand is the Wing Build shirt, updated with the Those Gundam Guys logo on the sleeve. Show your support for the Southern California Gundam Model Competition; or just show your love of Wing Gundam!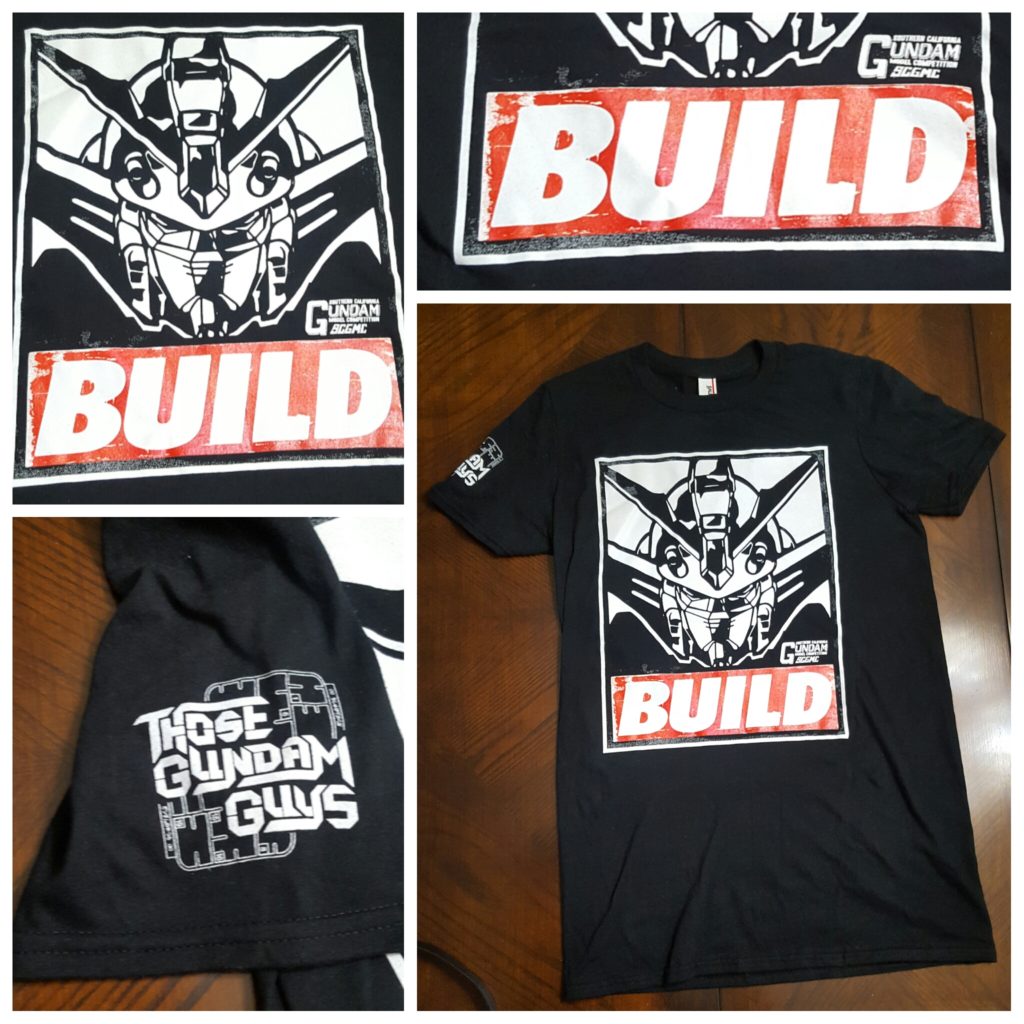 We still have a very limited number of our previous years' shirts too, and these are on sale for $15 each!