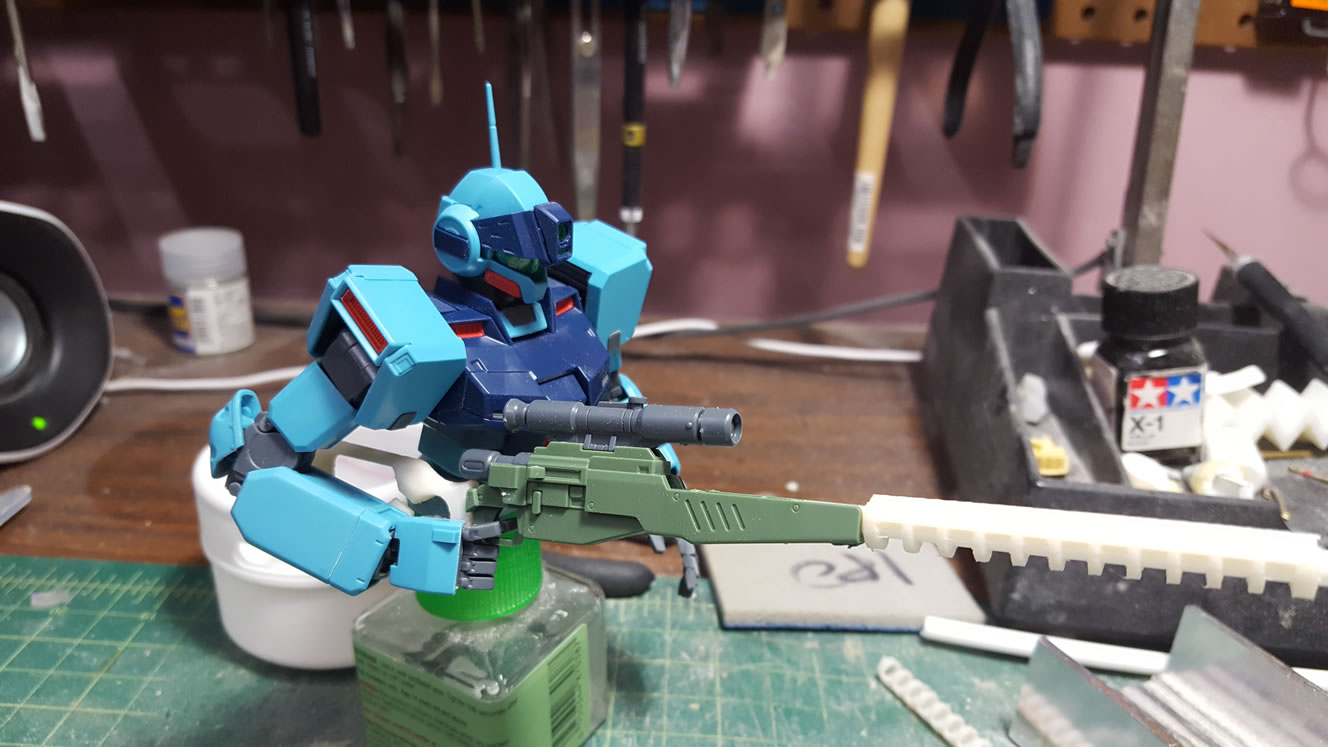 What better way to start off a new year than with a brand spanking newly released Master Grade GM Sniper 2 kit? Even better is that I have the motivation and some ideas bouncing around in my head for the kit. It was released about 2 weeks ago and I got the kit late last week. The little free time I had was spent cutting, sanding, and snapping the kit together. I didn't finish the snapping process until last night, 1/30/2017.
It is a cool looking kit and came together well. I have some reservation on frame made of abs like plastic. I'm going to have to be careful when I paint to keep from making the frame too brittle. As cool as the kit is stock, it will definitely need some customization. First and foremost, that God awful sniper rifle will need to be updated.

Prior to the kit's arrival, I had already started the process for updating the rifle. I found a damn cool looking sniper rifle online from Fall Out Las Vegas.