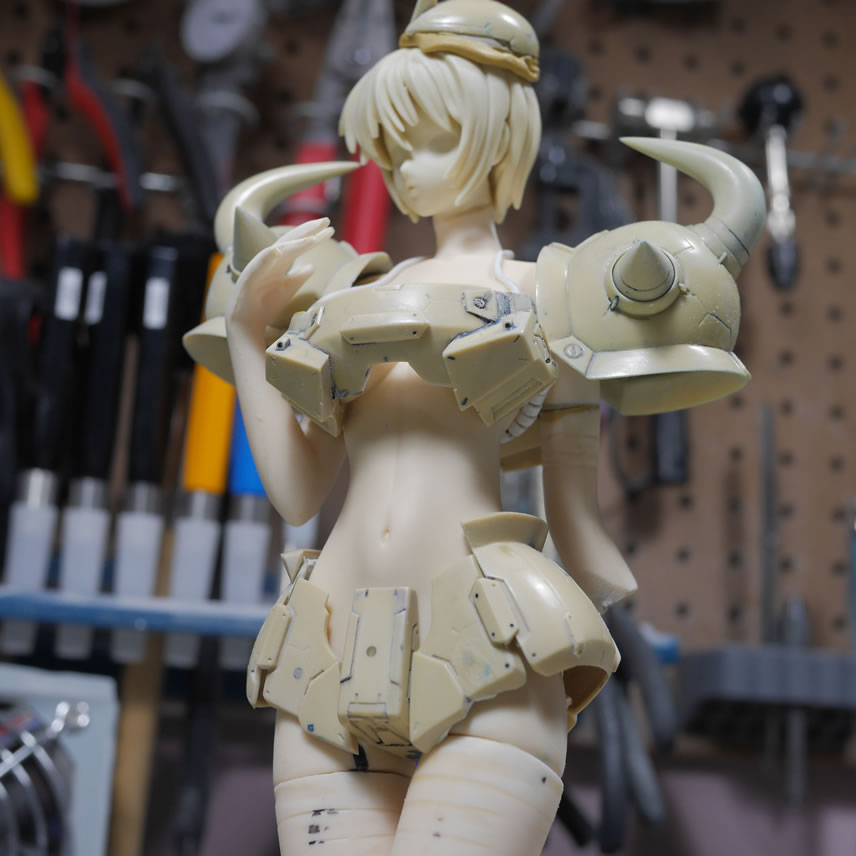 Weekly update time. Motivation for this project is still pretty damn high and I'm having a crap ton of fun working on this project. Years ago when this broke, I just didn't feel like fixing it because it would have required a complete repaint for some of the parts with custom mixed paints I no longer had so getting the color match would have been impossible. Fast forward to last week, I finally started the repair process. Below are comparison pictures for the broken shoulder piece. The curved spike broke off the pauldron. The spike was glued back and epoxy putty is applied when I first started working on the project.
Once sanded down it starts to look close to the original. The spike insert area also had a little bit of a space, so that was scribed in with some BMC chisels. There are some detail bits that were lost on the break, so a small piece of styrene works to repaint that area. Not too difficult a fix, but a little labor intensive.
Tons of pictures and more progress details after the jump.