So I've been in a bit of a slump over the past few weeks. I have also been a little tied up with our newest toy; an afinia(up) 3D printer. I have also started back up on Battle Operation, but marginally as i get maybe 1 game in and if lucky, 3. This combination has pretty much killed progress on th8s damn project. But this month's build gathering has seemed to kickstart the project. I got a good amount of detailing work in, with minor additions left.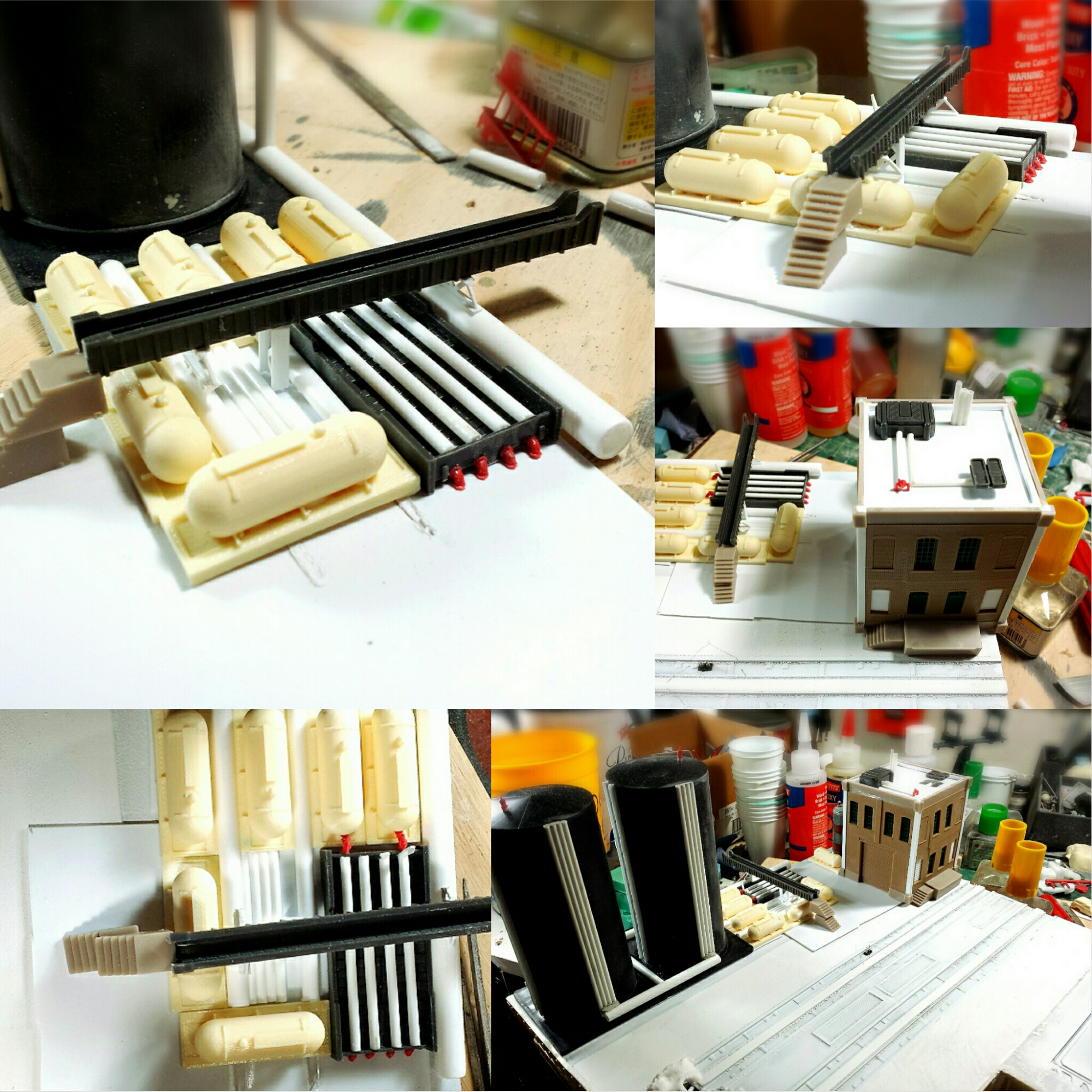 A few weeks back, I got stuck inspirationally at how I wanted to detail the storage tanks and that whole left side of the diorama; so I just left it alone. Eventually, ideas returned and the flinging of glue and plastic rods started flowing.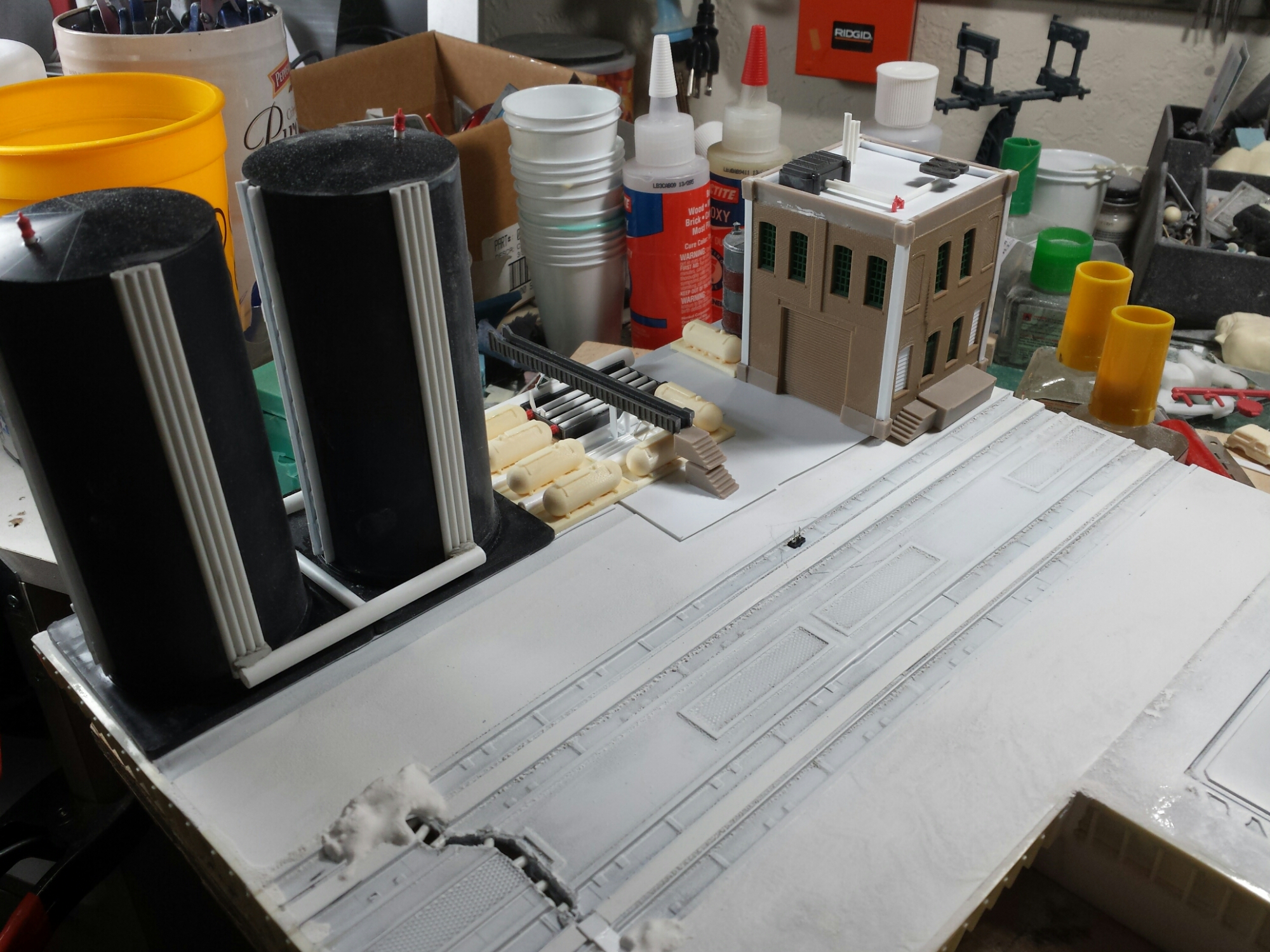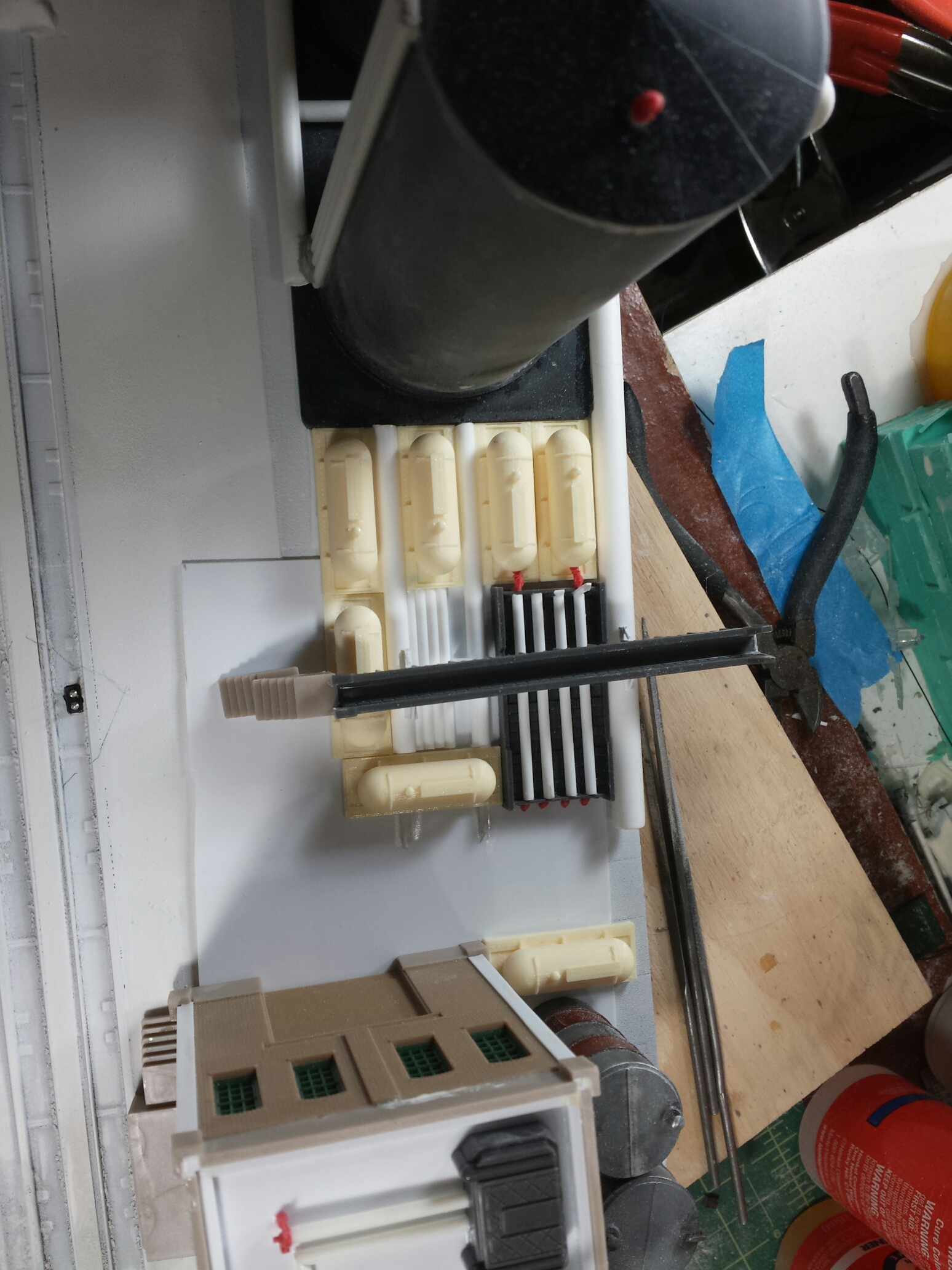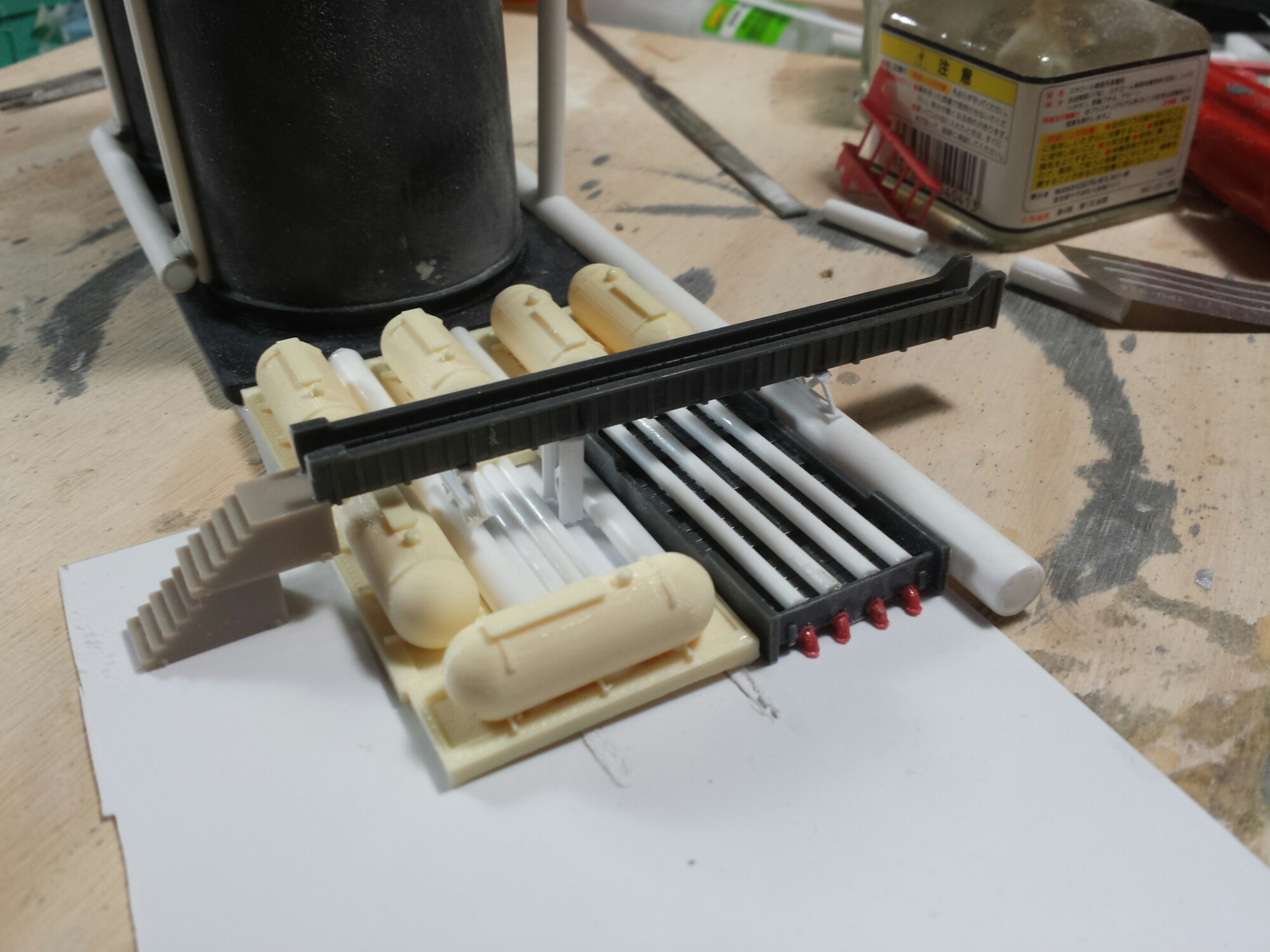 The smaller tanks are a resin cast from a 3D print. Tubes that run nowhere are glued into place. Adding in bits and pieces from the chain base extras, i built a little trough with pipes and pipe connectikn details; and also a little foot bridge that spans over the pipes. I still need to terminate a good number of the pipes and add detail bits and pieces, but things are starting to pan out for the better. Its no longer plain, but also not too ultra detailed.
I made some mods to the building roof with more pipes and detail bits.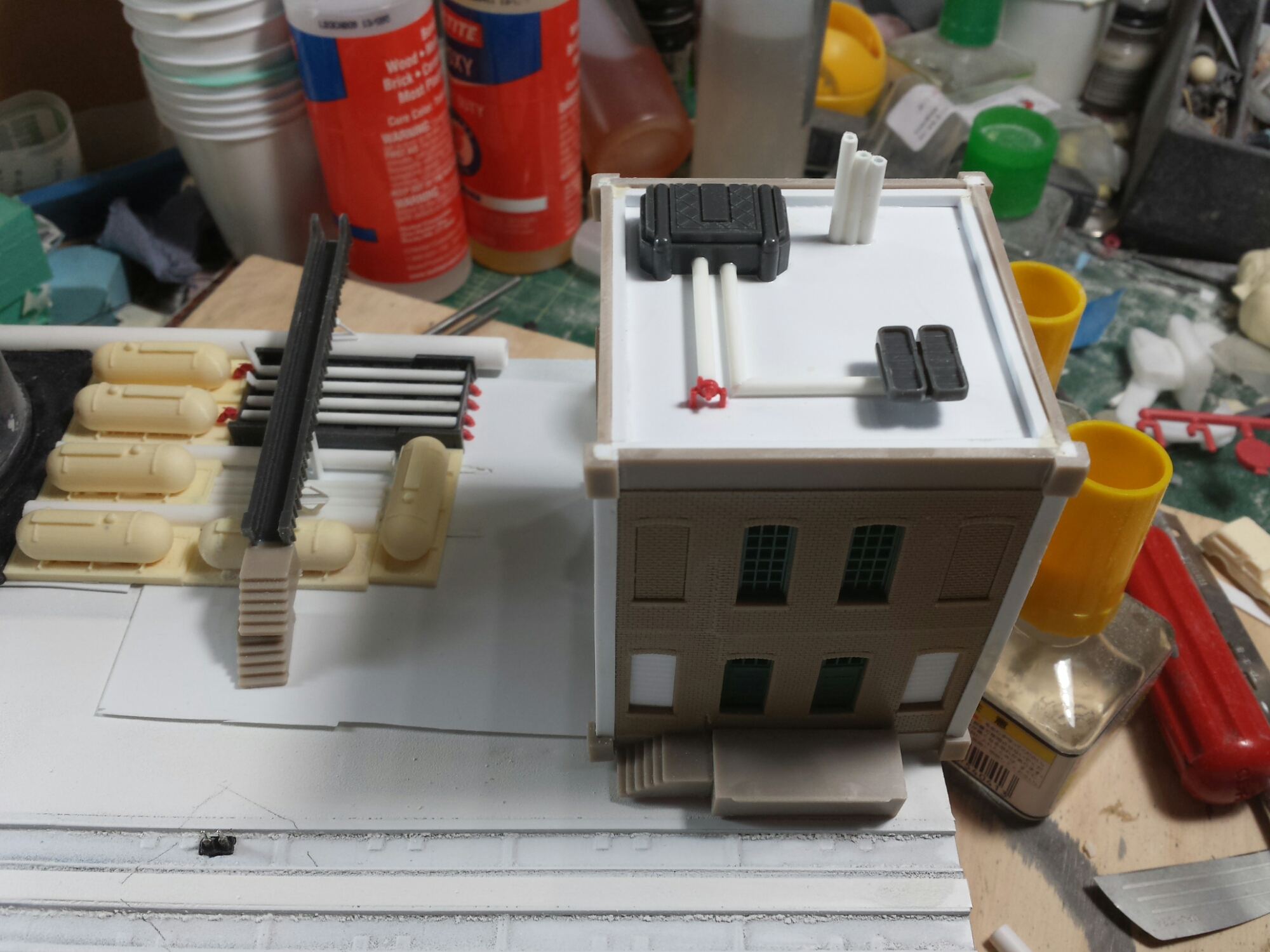 At the build gathering I got down to sanding to sharpen the ZoGoks boomerang blades(or what ever the hell they are called). So a few holes are driled in select spots kn the poor Cold Districts GM and the blades are glued into position.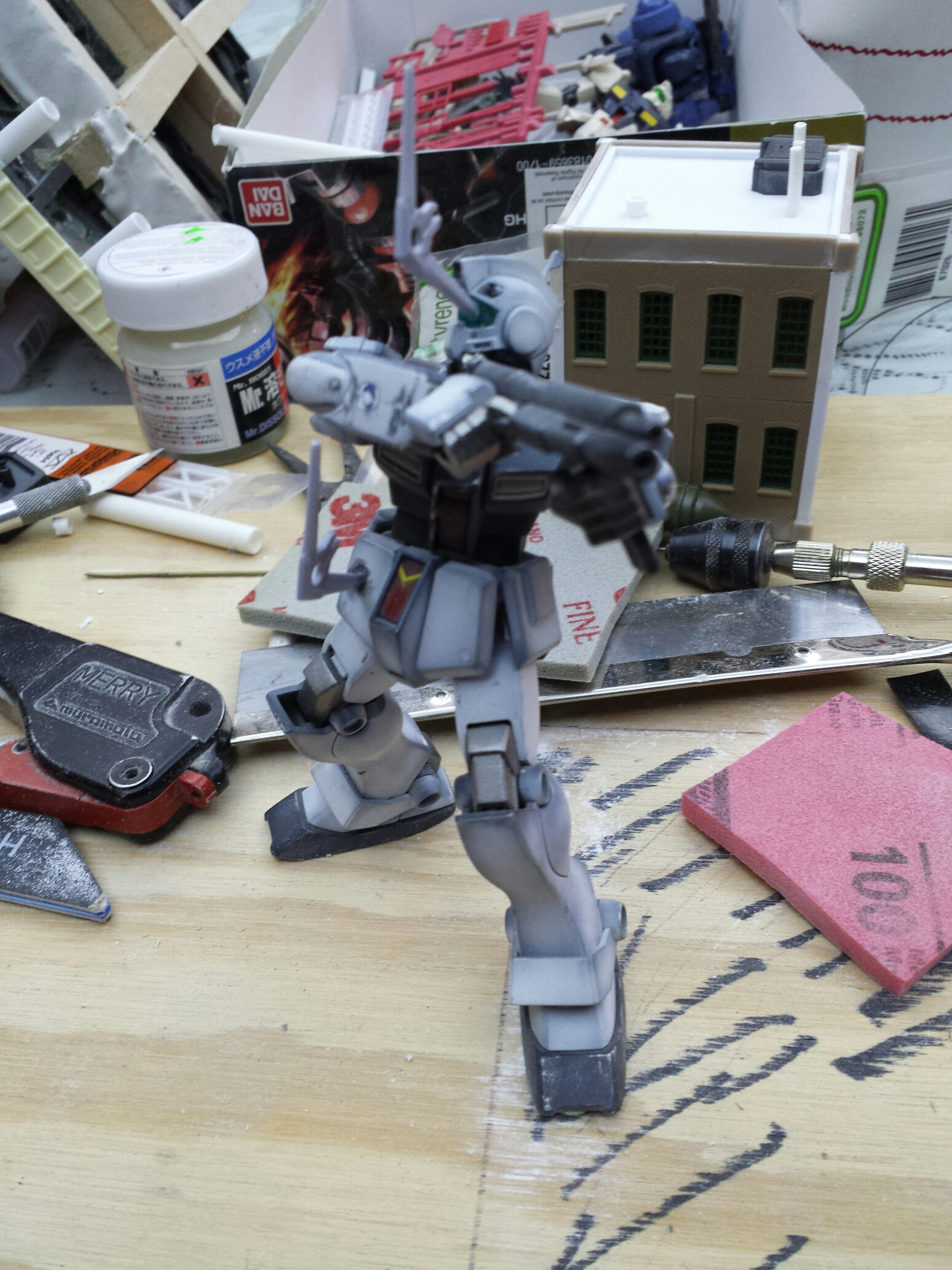 And for thos interested the 3D printer. I've been printing and learning to use the sucker. Some damn cool things are to be had!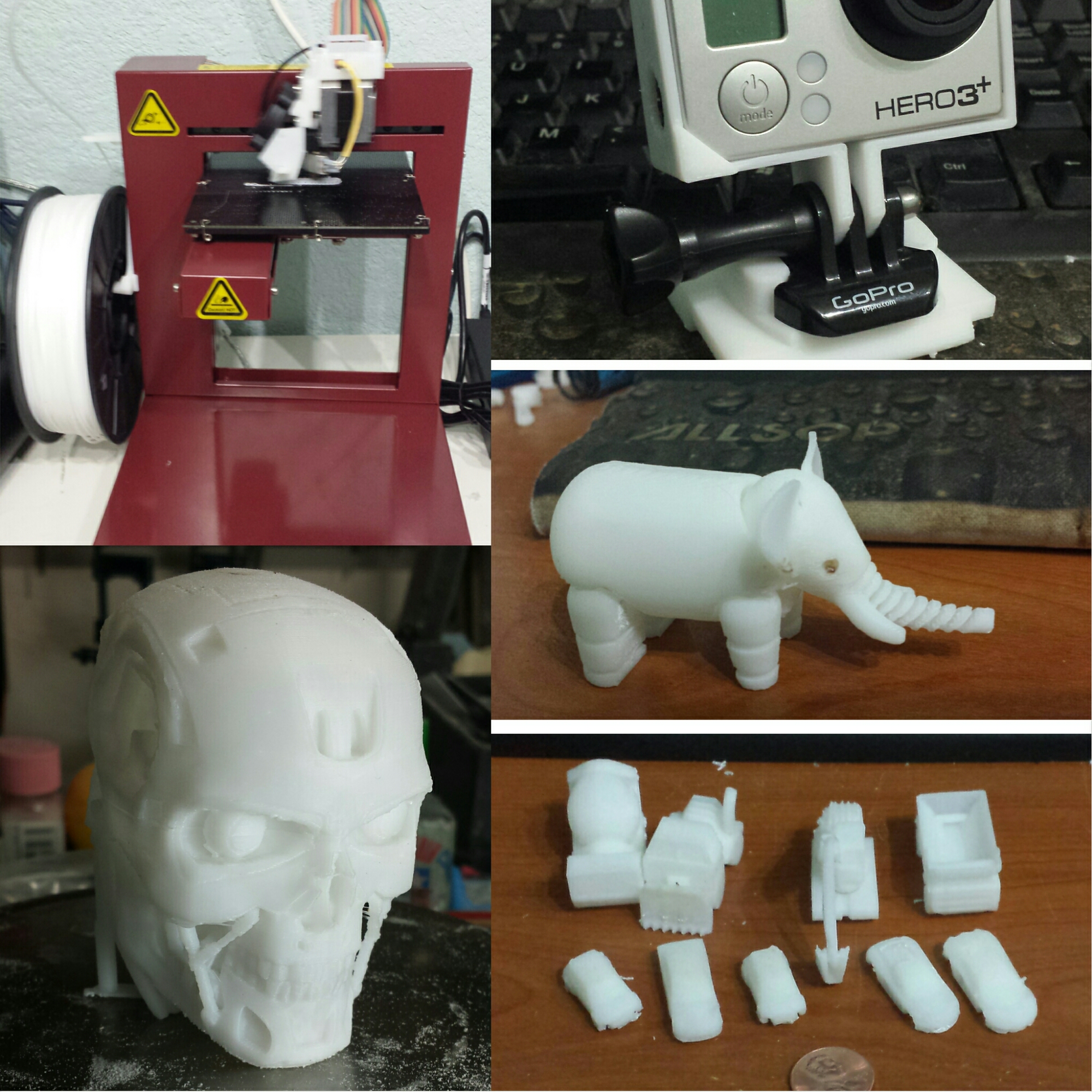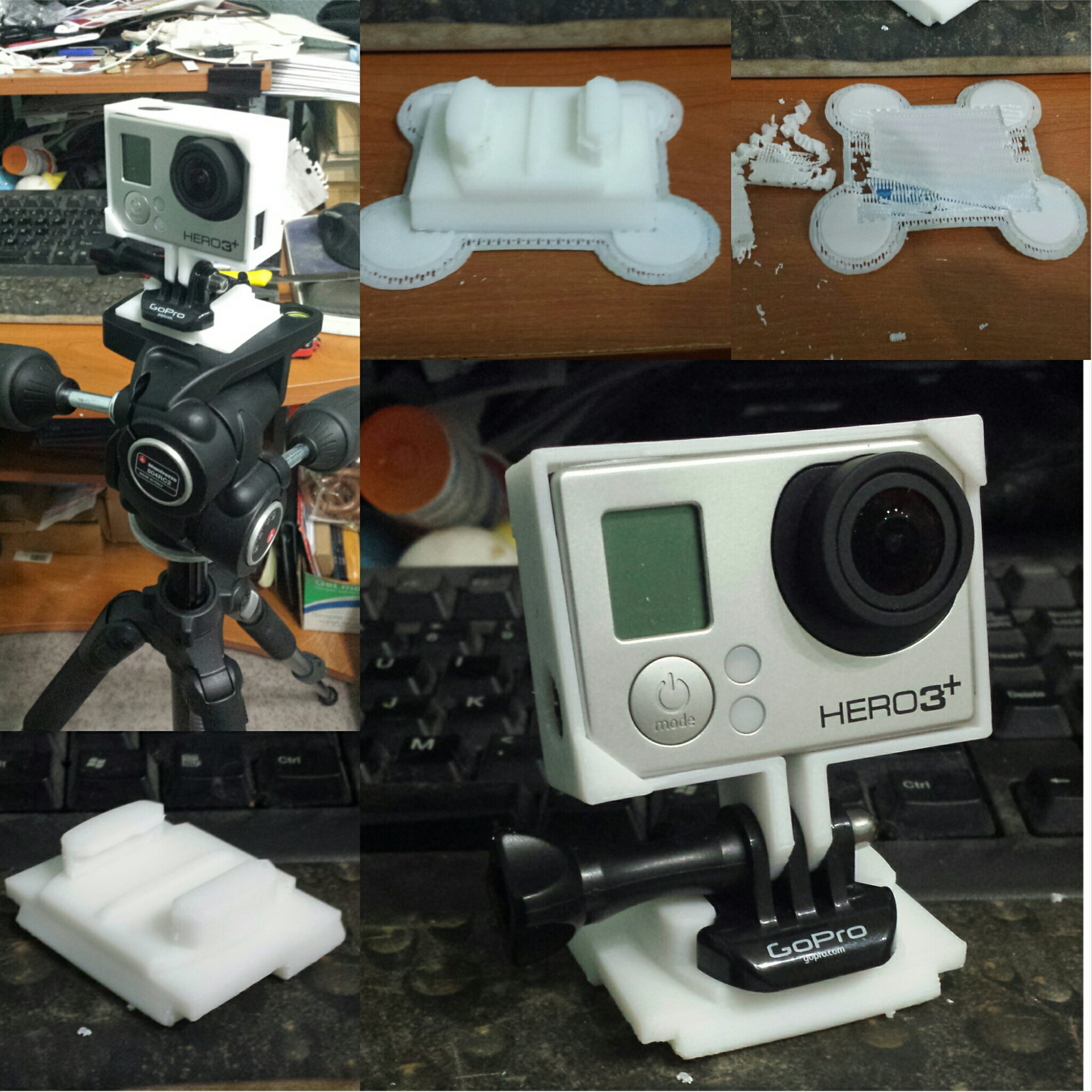 Now, ThouseGundamGuys just need to learn some 3D design software and start designing our own parts.