Things are progressing alomg. A few changes to positioning and objects here and ther. More changes will continue as the project evolves. Current stage sees the addition of this kotobukia mechanical chain bases. Some cutting, gluing, and filling is at hand. These bases are great; but the one thing that really bugs me are the peg inserts all over the base. Even painted, it takes the realism of it all out. So those spots need to be filled. Today's progress pictures:
Holes need a filling.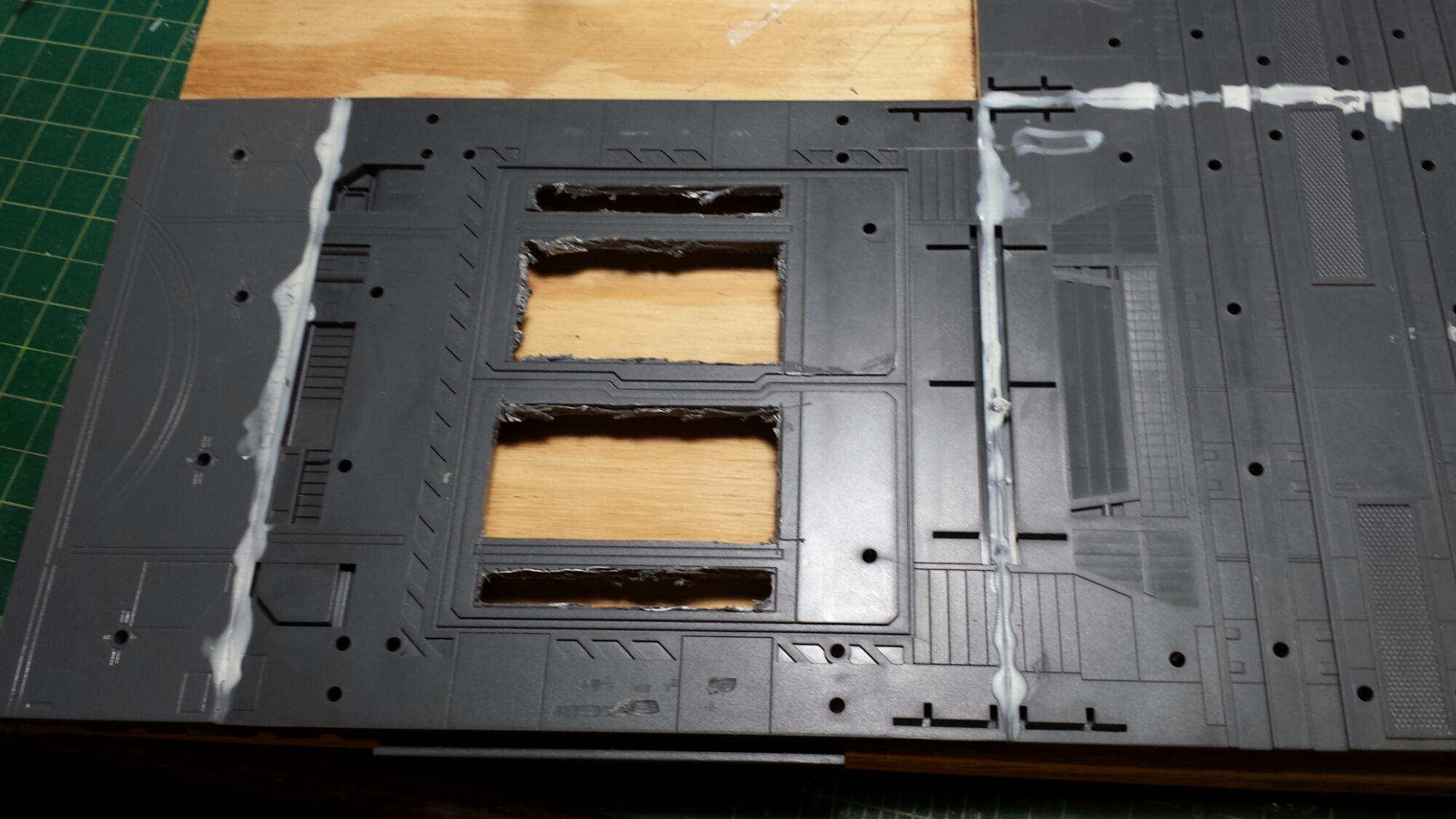 Filling the holes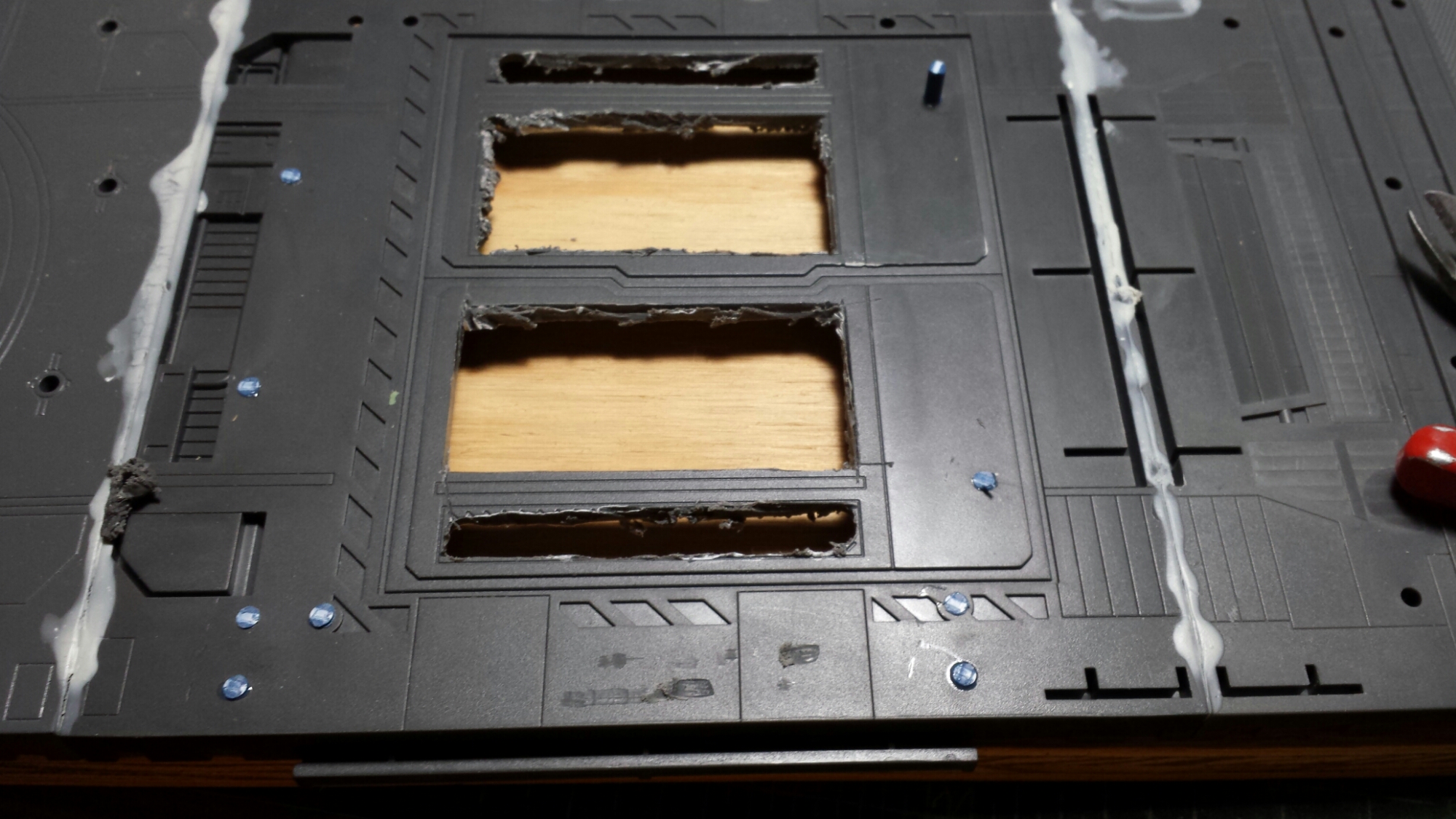 Sanding and gluing; I still have a ways. But it's shaping up slowly.