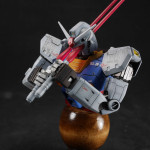 This last month has been a busy one; and time is flying by so fast; where the hell did summer go? Oh yeah, I spent a week in Santiago, Chile, it's winter down there; but still, time seems to be on fast forward. We're about 2 months away from this year's Southern California Gundam Model Competition! Are you ready?
This is our 5th year of the competition; and with that, we have a much bigger venue. So for those that have attended previous years'; THE VENUE LOCATION IS DIFFERENT THIS YEAR!!!
Grand Hall
Fullerton Community Center
340 W Commonwealth Ave
Fullerton, CA 92832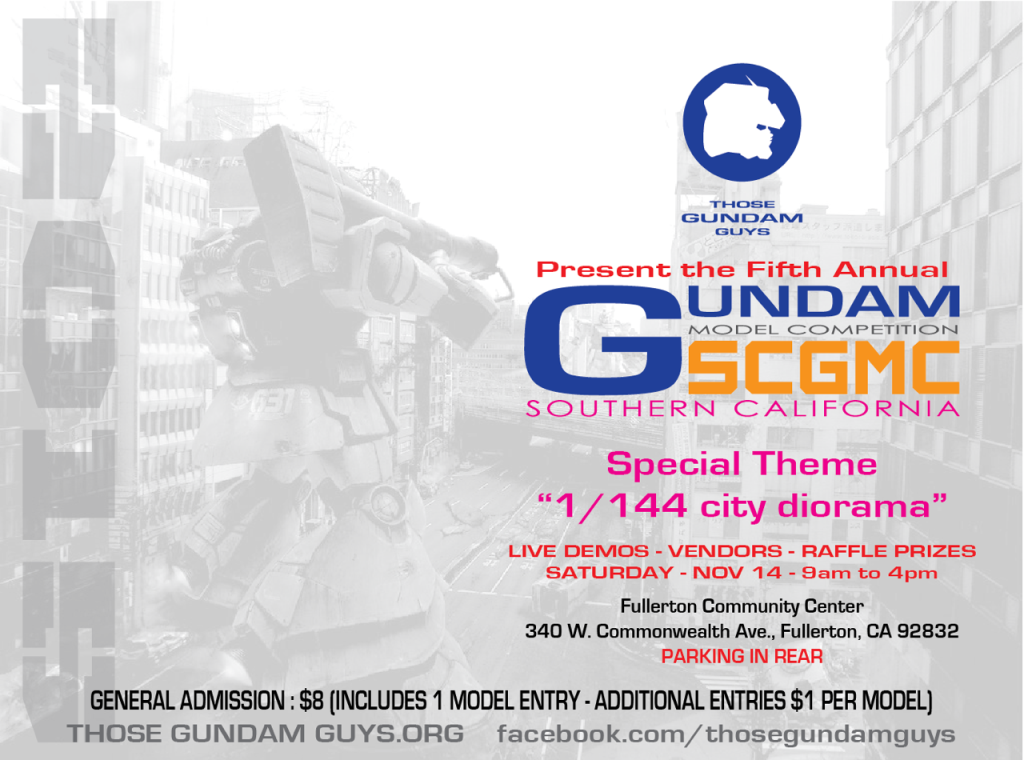 I'll try to cover everything about the contest in this post, so this will be pretty long. But to make things a little easier, I'll have the bookmarks below that will click to the specific topic area.
SCGMC 2015 T-Shirts
SCGMC 2015 Categories
SCGMC 2015 Judging Guideline
SCGMC 2015 Forms
SCGMC 2015 Live Demos
SCGMC 2015 Vendor List
We also do a Live Gunpal Building broadcast bi-weekly (every other Tuesday at 7:00PM PST) And we have a broadcast scheduled for tonight (September 8, 2015 @ 7:00PM PST) So feel free to ask any questions about SCGMC during the broadcast.